Chocolate is pretty much universally recognised as an unofficial symbol of love.
Ask any woman, anywhere.
And ask anyone trying to impress any woman, anywhere.
Chocolate, they will tell you. Chocolate is love. Flowers yes, but also chocolate.
And you know what? As much as I love flowers (I am particularly partial to red roses thank-you-very-much), I'd rather eat chocolate than watch flowers die. Sorry, that was a bit pessimistic. Maybe I feel a little lonely this time of year and hate on flowers because of it. I do actually love flowers. I just love chocolate more. Chocolate, if you're listening, my allegiance is always with you. Flowers, sorry. I still love you.
Aaaaanyway. Since I know many people love to cook up a lovey-dovey lovefeast for their one true love on Valentine's Day, I thought I would post a few of my favourite chocolate recipes to give you a few ideas for the dessert course.
So, without further I-Do (ahaha, I slay me!), here are my Five Favourite Chocolate Recipes: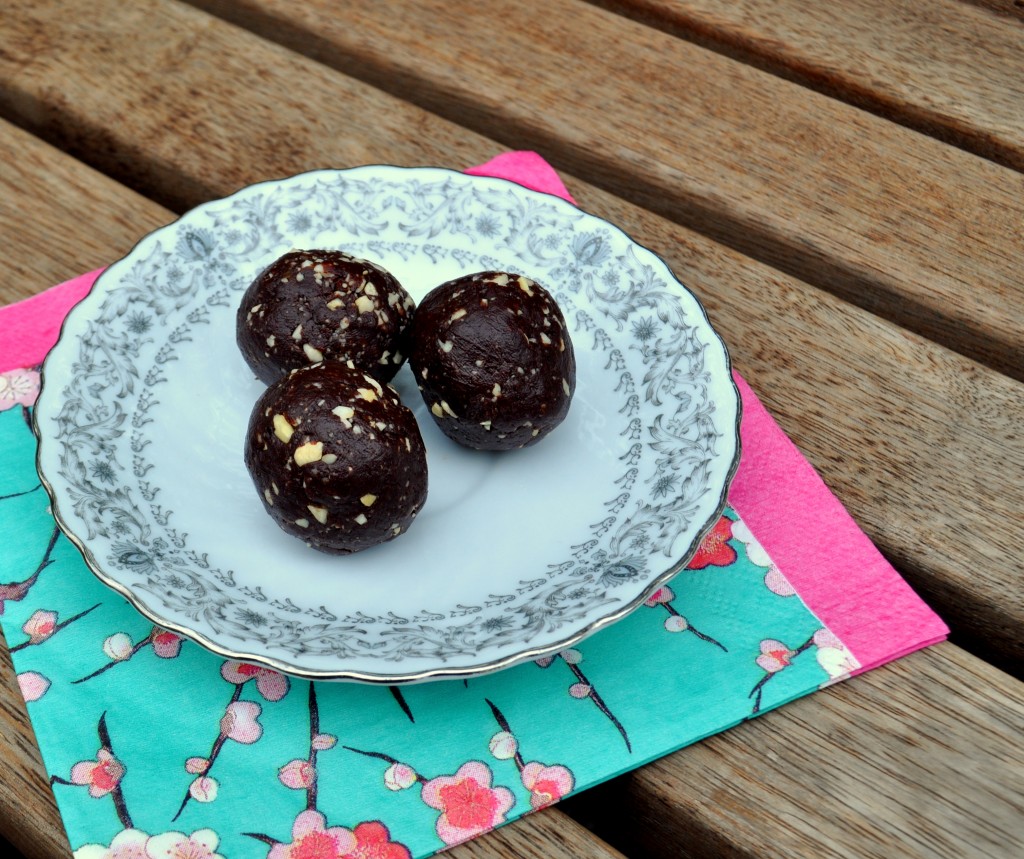 1) I'm starting with the easiest of the lot, since Valentine's Day this year falls at the end of the week, and I know we are busy people! These Dark Chocolate 'Notella' Bliss Balls are stupidly lovingly easy. In case you couldn't tell by the name, they contain NO nutella. You're going to recreate that amazingly perfect choc-hazelnut flavour in seconds – and without the hassle of roasting and rubbing the skins off your hazelnuts, too!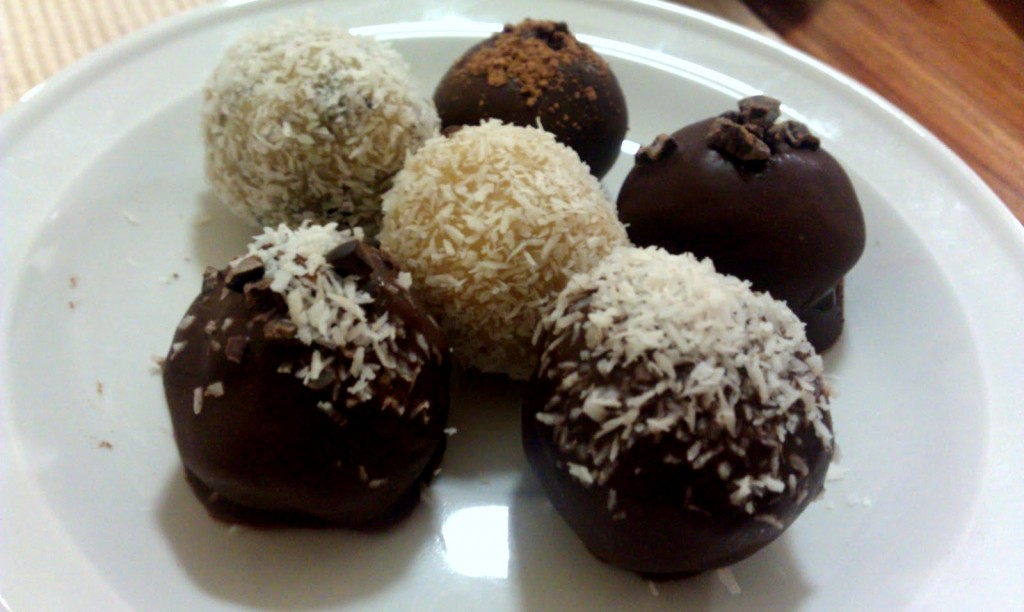 2) Now, if you want something a little more special, a little more refined, than bliss balls – these Dark & White Chocolate Truffles are your ticket to… whatever you hope to achieve on Friday evening. Wink wink. These definitely require a bit of extra effort, but oh boy is it worthwhile! These truffles are simply incredible. And you'll have enough to keep the love going all week.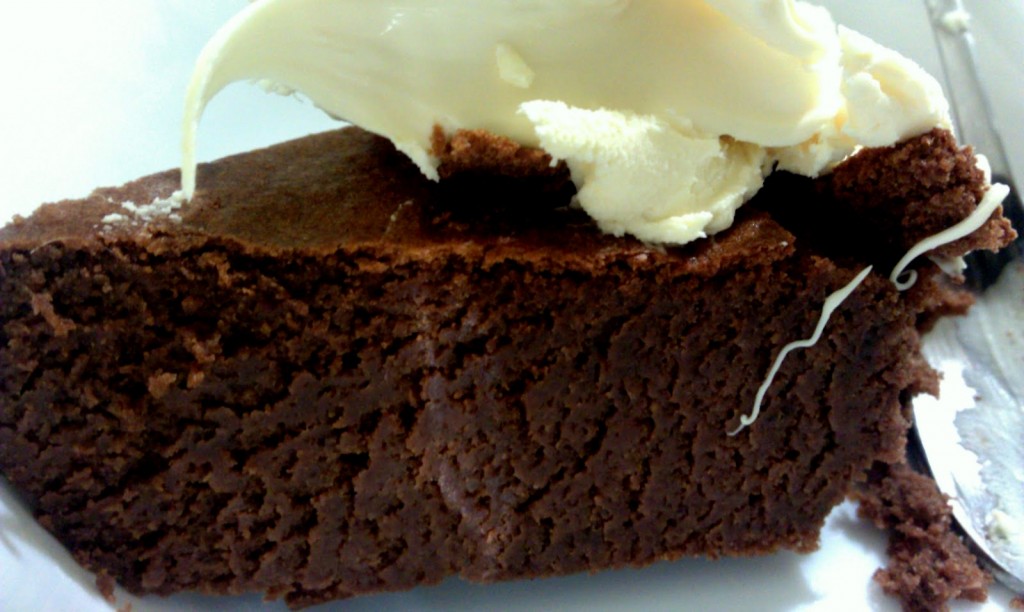 3) But if bliss balls or truffles really aren't your thing, then opt for this Chocolate Mousse Cake. The cake of all cakes, this is my go-to special occasion dessert. Velvety smooth, light and fluffy, it will really keep you and your loved one wanting more. Perfect for the occasion.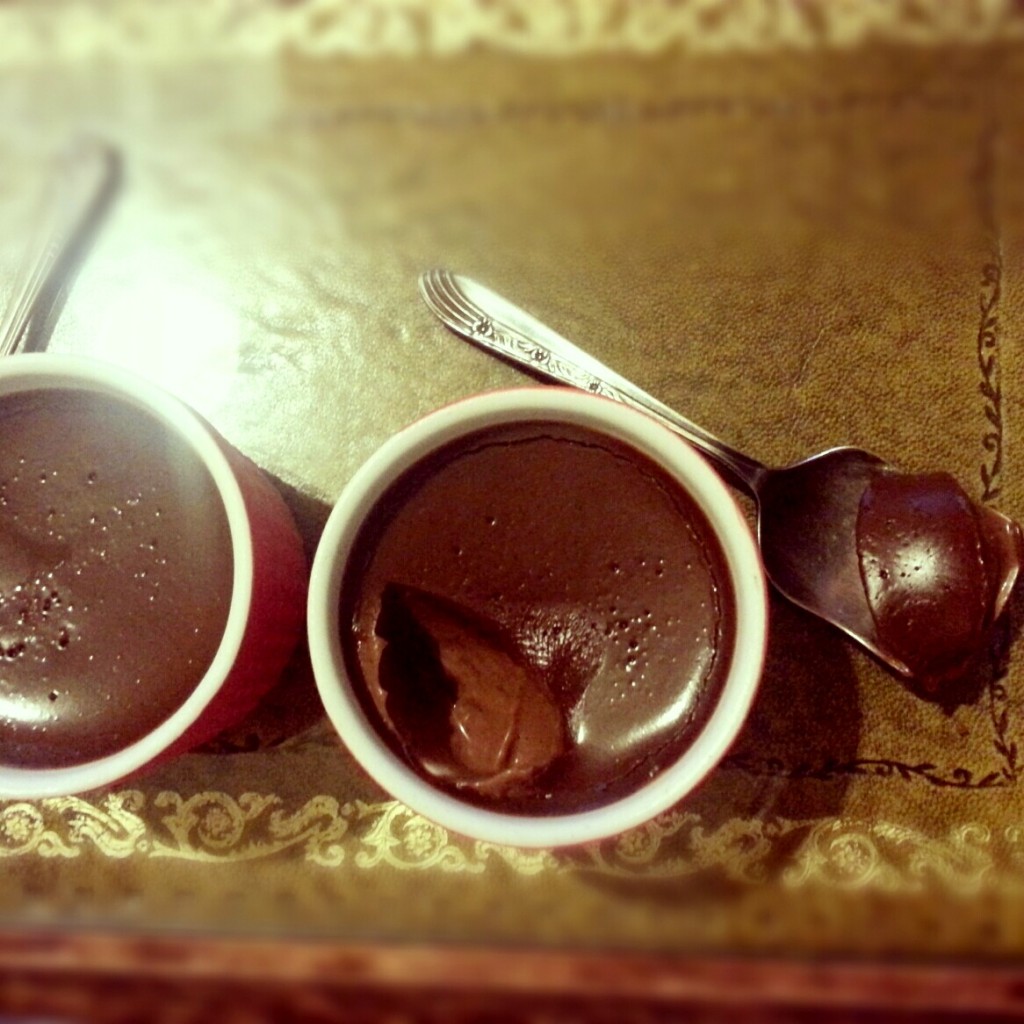 4) If cake is still not quite special enough, then opt for these Chocolate Pots de Crème. Oh my word. These are just pure decadence and delight! Hands down, my favourite dessert, and the ultimate Valentine's Day indulgence. Why not indulge together?!
5) And last but not least, for those looking for something a little different for their Valentine's Day dessert, opt for my Chocolate Coconut Butter. Excellent to dunk a strawberry in, or spread on… just about anything. Get a little creative, have a little fun! It is Valentine's Day, after all.
I hope you all have a wonderful Valentine's Day with your loved one!
Are you cooking up a special feast? Post your Valentine's Day menu in the comments below.
Enjoy!