Okay, so, I have a bit of a confession for you. Yes, I am calling this a lunchbox meal. It has everything it needs to be called a 'meal' in its own right,
and
it always goes down a treat in my boy's lunchbox. (
That's not the confession. Keep reading.
)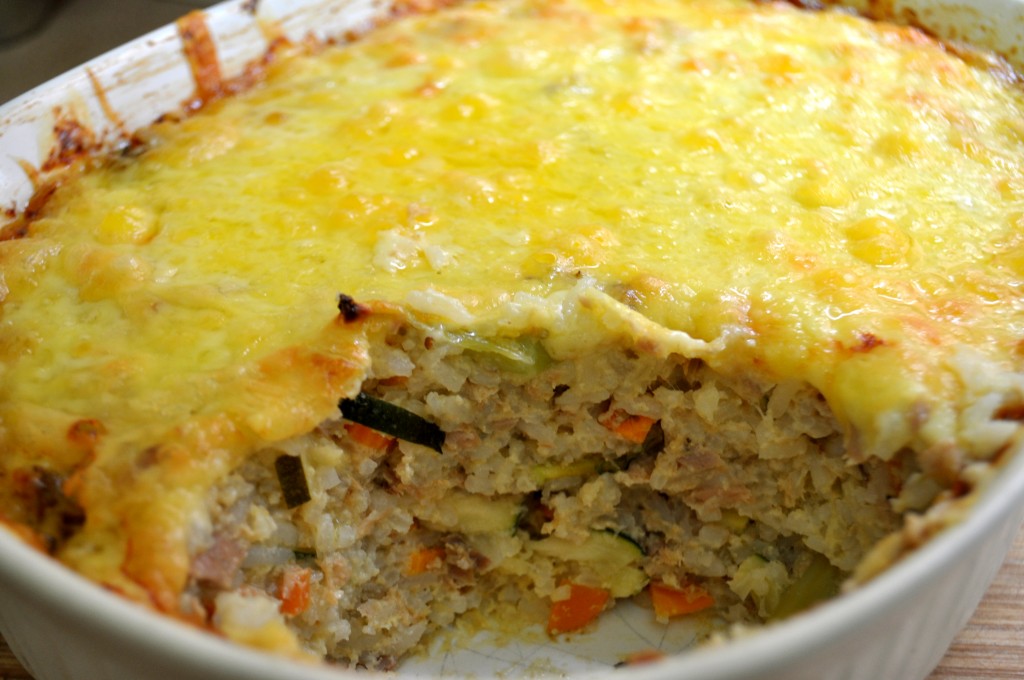 Make a big batch of this on a Sunday and you are fully stocked for lunches the following week. SO simple. SO easy. I'm a really big fan of weekend batch cooking for lunchboxes, for several reasons. 1) You find creative ways to use the bits at the bottom of the vegetable crisper on the weekend before restocking. 2) It makes the coming week a bajillion (real scientific number, you guys) times easier. Particularly
the most horrendously torturous part of the day
the mornings; it becomes much less of an effort and more of a grab'n'go kind of scenario.
3) It makes the evenings easier and less stressful - you have it all under control, tomorrow's lunch is already taken care of. 4) If you're clever enough in your weekend batch cooking, you'll also batch cook some breakfasts too, making your mornings even easier still. 5) Did I mention it makes the morning routine easier? This Tuna Bake is your ticket to lunchbox success, and your liberation from lunchbox stress.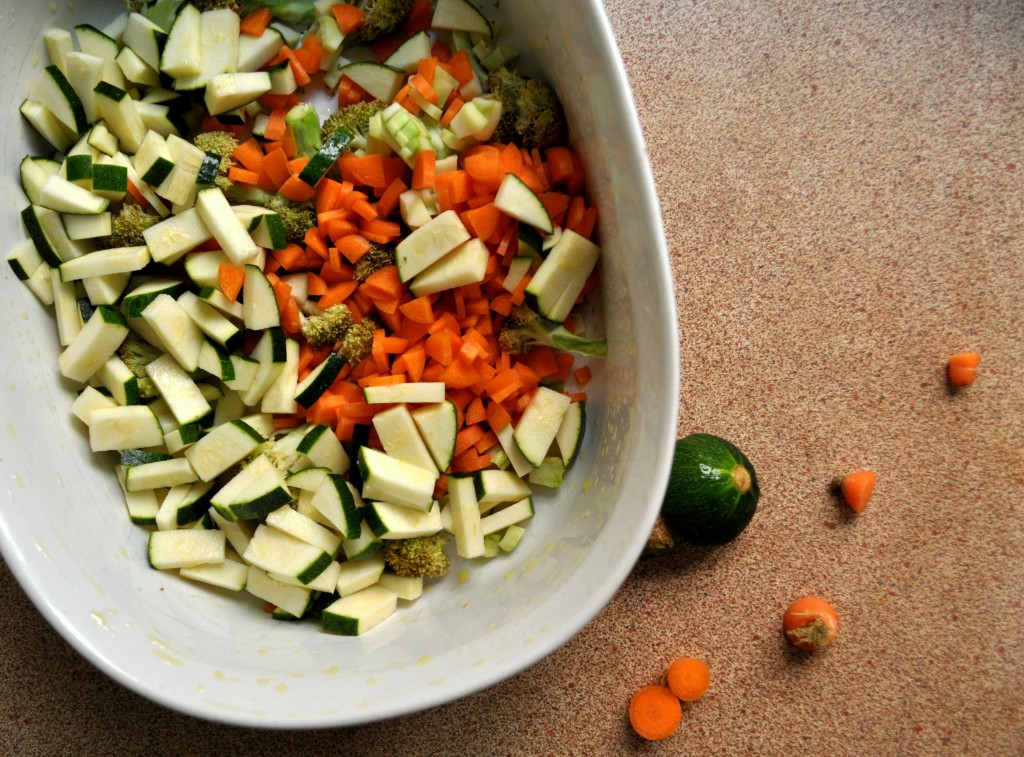 But... (spoiler alert: here's where the confession happens) I love this meal. In fact, it's one of my favourite dinners. Because it's simple and easy, yes. Because it's one of those everything-but-the-kitchen-sink, use-all-the-veggies kind of recipes, yes. But mostly because, as much as tuna bake has the reputation of being a 'kids meal' and just so-not-fancy-at-all, there's something about it that just hits all the right spots for me. It's probably the delicious layer of golden, oozy, melty, crunchy-around-the-edges cheese on top. Serious soul food. You keep your 8 billion fancy chef techniques dinner, and I'll take a good old tuna bake, thanks.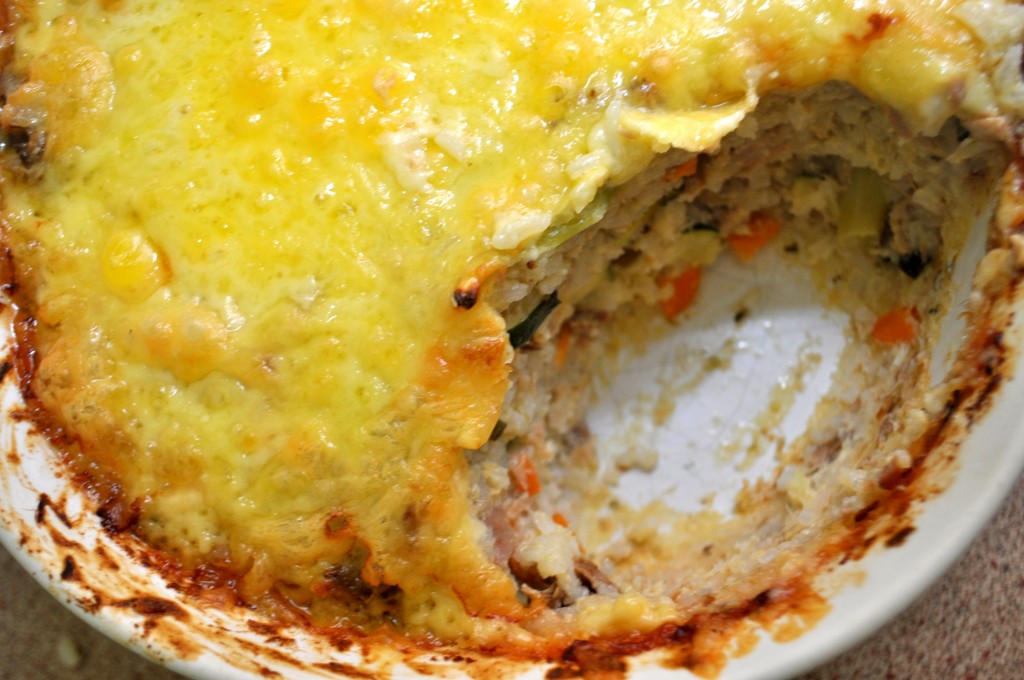 Bonus confession: When Tyler was younger (before my discovery of
all the junk that went into the food we were eating
real food), I used to boil up some pasta and mix it with some veggies and tuna and a jar of pre-made tuna bake sauce, top it with cheese and bake it, thinking I was doing all the right things. This is really not very different. I'm steaming rice instead of boiling pasta. Still adding veggies, tuna and cheese - but the only difference is I'm making the sauce myself using a béchamel base (thank YOU, Thermomix!). It's still a super easy and delicious dinner. But now it's MUCH more nutritious than our old way of doing things.  
And I'm not ashamed to admit that I still love it. I think you will too.
Notes:
I use this
sustainably-fished tuna
, and I love it! I like to use a cheap Organic 'tasty cheddar' from Harris Farm to keep costs down, and add a little bit of nice organic gouda for extra flavour. 🙂
Tuna Bake
Prep time:
Cook time:
Total time:
Easy dinner, and easy lunchbox filler.
Ingredients
250g jasmine rice
800g water
small head of broccoli
1 large carrot
1 zucchini
100-200g frozen peas
2 tins of sustainably-fished tuna
30g butter, plus extra for greasing
500g full cream milk
¾ tsp salt
¼ tsp garlic powder
2 tsp dried oregano leaves
50g sour cream
2 eggs
200g cheese (cheddar, gouda, mozzarella...)
Instructions
Preheat oven to 180 degrees Celsius,
Weigh 200g jasmine rice (keep remaining 50g aside for later) into rice basket and rinse well.
Weigh 800g of water into Thermomix bowl, insert rice basket, and cook for 16 minutes on Varoma temperature, speed 3.
While rice is cooking, grease a big casserole dish with a little bit of butter. Break broccoli into small florets, and finely chop the carrot and zucchini. Add these with the frozen peas into the casserole dish.
Drain the tins of tuna and add tuna to the casserole dish.
Once the rice finishes cooking, add it to the casserole dish as well and stir it all up. Wash and dry your Thermomix bowl.
Add remaining 50g of rice to your Thermomix bowl and mill for 1 minute on speed 9 (putting a small square of baking paper under the MC helps prevent tiny bits from flying out.
Add milk, salt, oregano, garlic powder, sour cream, and 30g butter. Cook for 7 minutes on 90 degrees, speed 4.
Pour into casserole dish then return Thermomix bowl to base. Crack in the two eggs and beat for 10 seconds on speed 4, then pour these into the casserole dish. Mix together well.
Place a lid on your casserole dish and bake for 30 minutes on 180 degrees Celsius.
Meanwhile, clean and dry your Thermomix bowl. Chop cheese into 2cm squares and grate on speed 7 for 3-5 seconds.
After your tuna bake has been in the oven for 30 minutes, pull it out and remove the lid. Sprinkle cheese on top, increase the heat to 200 degrees Celsius, and put it back in the oven for another 15 minutes (or until bubbly and starting to brown).
Serve with a green salad, or allow it to cool slightly and pack it into individual serving size containers ready for lunches during the week.
Notes
Serves 6 as a main meal, but it will make a lot more than 6 lunches with other bits and pieces to supplement.
Enjoy!!
(This post contains affiliate links. I don't endorse products unless I believe they are fantastic, and I will always link to the actual brand of that ingredient that I buy and use myself. If I can find an affiliate link to a product that I use and love, I will use that link. If I can't find an affiliate link to a product that I use and love from a company that I support, I WILL NOT choose to promote another brand or company instead just so I can make some money. Rather, I'll find a regular old link to the brand that I love. It's nice to earn a tiny bit of money for what I do, but integrity and honesty is more important to me. Affiliate links don't hurt, they're not scary or spammy, they don't try to sell you enlargements of certain body parts, and they don't cost you anything. If you click an affiliate link and you like what you see and decide to buy something, I get a tiny little bonus at no extra cost to you. Affiliate links keep food on my table so that I can keep posting awesome recipes for you.)