Homemade Healthy Happy Farm & Farmstay is a small-scale ethical farm near Port Macquarie on the Mid-North Coast of NSW. We raise organic-fed & pasture-raised pigs, selling our pork direct to customers in the local area. We have a beautiful little farmstay, and we love to open the world of farming and homesteading to inquisitive adults and children. For more information on our farm, click here. For more information on our farmstay, keep reading…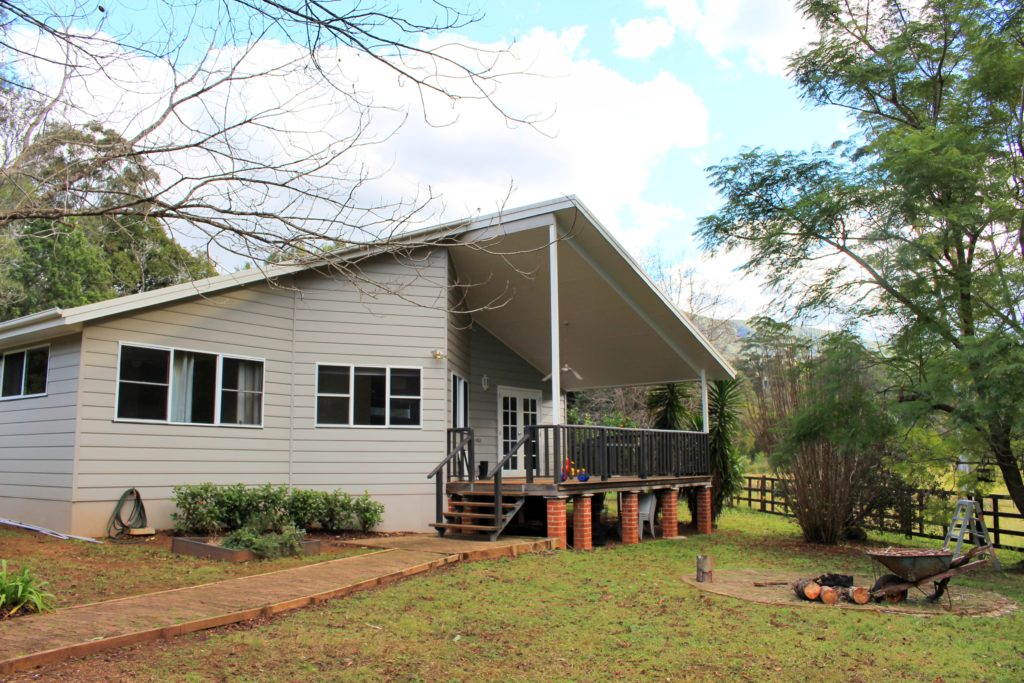 Come and stay on our small-scale diversified farmstead in Waitui, on the Mid-North Coast of NSW. Our beautiful property is the perfect blend of farm and bush – we are tucked away in a quiet and picturesque valley right along the edge of the forest. Meet our animals and learn about our farm, and take advantage of plenty of other activities in the local area involving food, farming, and nature! All this in a peaceful and serene bush setting, so you can really unwind and relax surrounded by nature and wildlife. We are just 15-20 mins off the freeway between Taree and Port Macquarie, yet it is so peaceful it seems we have the world all to ourselves.
We are passionate believers in lifelong education, for children and adults alike, and we believe education is crucial for our food system right now if we are to look toward a more ethical and sustainable future. Children are more and more removed from food production and farming, and they fast grow into adults who have never seen a cow or a pig! This distance from the realities of food production unfortunately leads to consumers who don't care about how their food is produced or how animals are treated within the food production system. We want to counteract that at every step in the process, opening the eyes of children and adults to how ethical a farm can (and should) be and to the hard work that goes into the food that they eat.
Our farmstay is very family-friendly, catering to kids of all ages. We love to involve children in our farm chores, introduce them to the animals, allow them to collect eggs from our ducks and chickens, and answer all the questions that children's enquiring and quirky minds can think of. We work hard to make sure that your holiday here is educational and relaxing but above all, lots of fun – for the kids and for the adults, too!
We also offer farm-grown goodies when available (organic pork and garden produce), and we can even combine your farmstay with a fermentation lesson (Sarah used to teach workshops and runs an online fermentation course).
For more information on our accommodation and to book your stay, click here. We look forward to welcoming you to our farm soon!