This is possibly the easiest recipe you'll ever attempt. And the simplest, too – it only has three ingredients and takes less than a minute to throw together! It also ticks most of the boxes, free of all common allergens. These cookies are:
Dairy Free
Gluten Free
Grain Free
Soy Free
Egg Free
Nut Free
Seed Free
Refined Sugar Free
…Phew!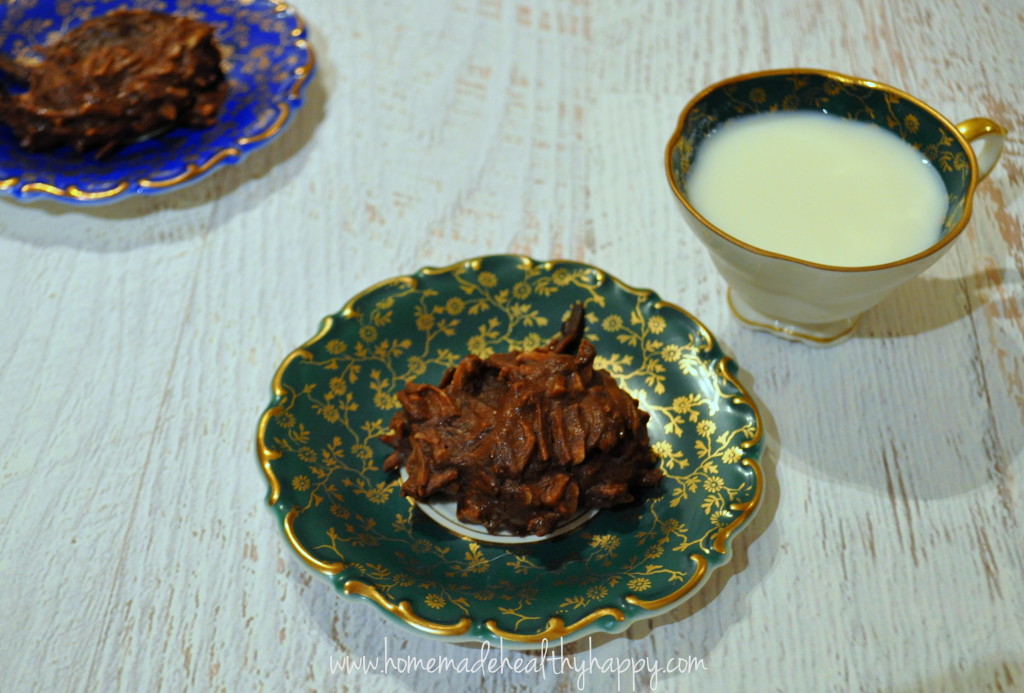 You've probably guessed the first two ingredients by the name – chocolate (in this case, cocoa or cacao powder) and coconut (in this case, shredded coconut).
But there's one more sneaky ingredient. An ingredient that sweetens AND binds, an ingredient that acts in place of the oil, too…
…bananas!
So if you don't like bananas, these might not be the cookie for you. Bananas make up the main body of the cookie batter. The cocoa and coconut are just flashy add-ons, really.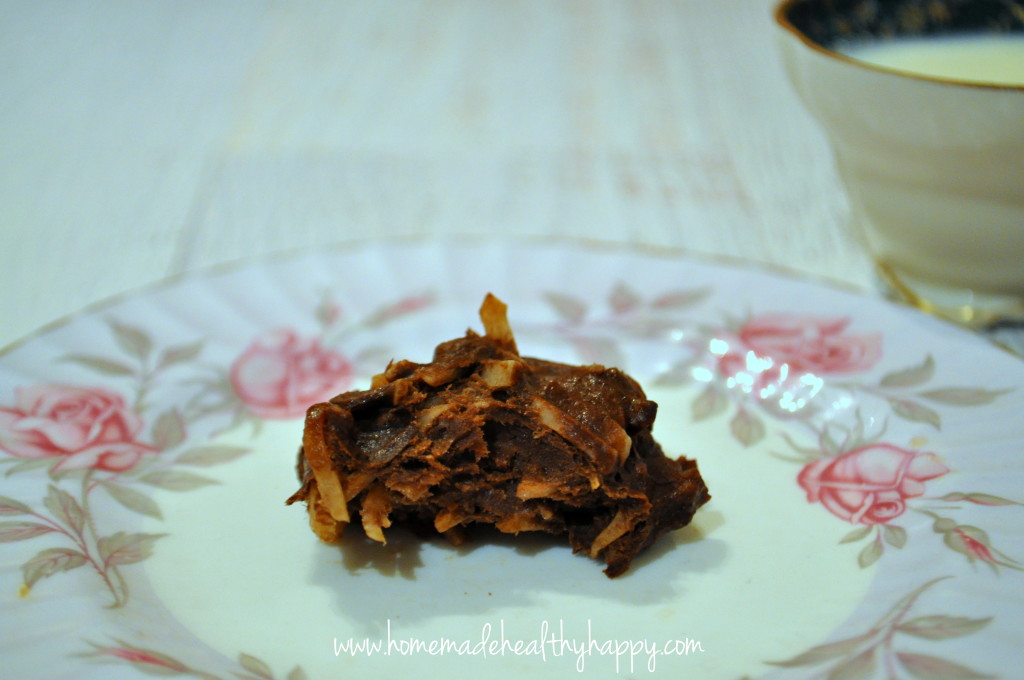 This recipe came about when I was trying to find an egg replacement for my coconut slice recipe. Buuuut, upon mixing it up, I didn't think it would be quite right as a slice. So I thought I'd try baking them as cookies and, well, the rest is history!
Now I am calling these cookies, not biscuits, because cookies are soft and biscuits are crunchy. When I was 15 and we moved to America, I just couldn't understand cookies. Because our Aussie version, biscuits, are crunchy! I don't think I'd ever met a soft biscuit before. The trouble is, I was assuming that two entirely separate species of baked goods were one and the same. Oh, they are not. Both are delicious, and both have their place. But they're not the same. And these are definitely not biscuits. There's just no crunch. True, they're slightly different still to the cookie texture… but they're definitely not biscuits.
They are delicious, though. And easy. And quick. And a perfect little lunchbox treat. So what are you waiting for?

3 Ingredient Choc-Coconut Fudge Cookies
Prep time:
Cook time:
Total time:
Ingredients
450g banana flesh (approx. 4 large bananas)
150g shredded coconut (not desiccated)
Instructions
Preheat oven to 180 degrees.
Peel bananas and place flesh in TM bowl. Mash for 10 seconds on speed 4. Scrape down the sides of the bowl.
Add cocoa powder and shredded coconut and mix for 10 seconds, reverse, speed 3.
Line a tray with baking paper. Dollop tablespoons of the mix on to the tray and bake for 15-18 minutes, until slightly firm to touch.
(This post contains affiliate links. I believe in integrity in all aspects of my business – I don't endorse products unless I believe they are fantastic, and I will always link to the actual brand of that ingredient that I buy and use myself. Affiliate links don't hurt, they're not scary or spammy, they don't try to sell you enlargements of certain body parts, and they don't cost you anything. If you click an affiliate link and you like what you see and decide to buy something, I get a tiny little bonus at no extra cost to you. Affiliate links keep food on my table so that I can keep posting awesome recipes for you.)