Another month, another book.
I am really digging this online book club. There are so many books I want to read. SO little time. I love snatching a moment in the car to listen to an audio book, or having it on while I'm washing the dishes. Those moments spent totally inactive are wasted time to me, in a world so full of things to learn and people to be inspired by. I do love a real book, but I'm not afraid to embrace the technology of the audiobook!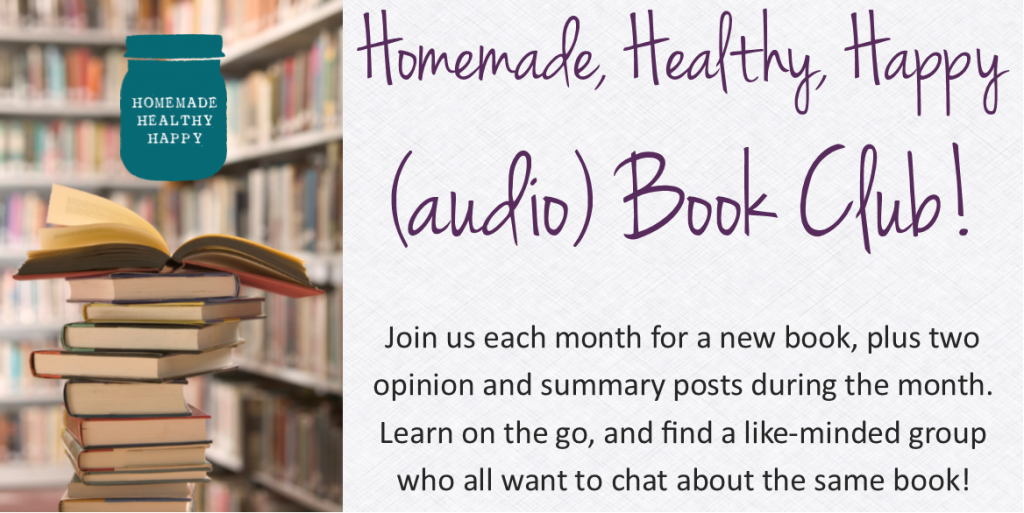 Anyway, back to the books! Last month we finished The Town That Food Saved. It was thought-provoking and inspiring, but left me a leeeettle bit concerned about how a big city like Sydney could possibly manage change on the same level as Hardwick, Vermont. Although, at the end of the day, we can only do what we can do and that will always count for something.
So this month's book, I am hoping, will give us a little more of what we can do. Ways that we can vote with our money for a greener, cleaner planet.
I bring you, our fourth online book club book…
It is exactly what it sounds like; what to eat and why, in a planet facing the perils of climate change. I can't wait to read it!
Click here for the Audible link.
You don't have to do the Audible thing to join us, though!
If you're a Book Depository supporter, click here.
And finally, for Kindle or Amazon, click here.
And if you'd like to join in the fun, come on over to our HHH Book Club facebook page! See you there!

(This post contains affiliate links. An affiliate link is a link to a product that I love and that I think you will love too. I don't endorse products unless I believe they are fantastic. Affiliate links don't hurt, they're not scary or spammy, they don't try to sell you enlargements of certain body parts, and they don't cost you anything. If you click an affiliate link and you like what you see and decide to buy something, I get a tiny little bonus at no extra cost to you. Affiliate links keep food on my table so that I can keep posting awesome stuff for you.)