You know when you find the perfect drink bottle?
It seems like such a small thing, in the grand scheme of small and big things that make up life, but honestly… the perfect drink bottle is something worth searching for.
Oh, but of course, you don't have to search… I've found it for you! Thanks to the wonderful Sarah from Belles Familles, who also brought to my attention amazing products like the KiddiKutter and the stainless steel containers and green food wraps (glad wrap replacement!) that I love so.
I'm going to try and review it here for you, without sounding like a raving lunatic, but I refer you to my initial question… You know when you find the perfect drink bottle? A little mad-raving-fan-rant is totally in order.
I present to you, the Eco Cocoon drink bottle!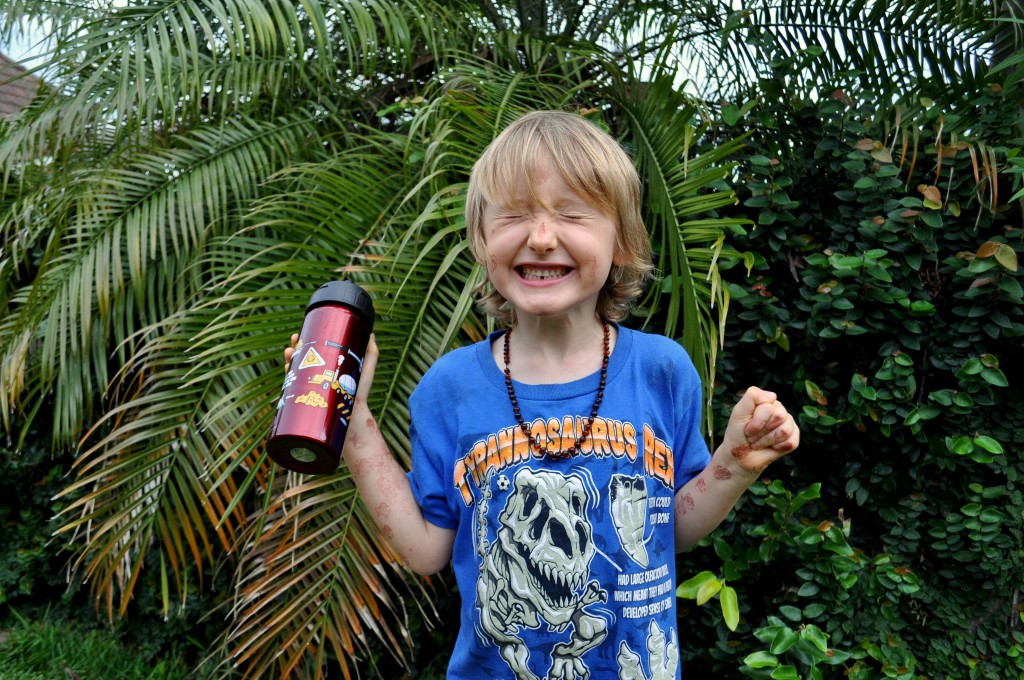 I've tried many a drink bottle in my time, and Tyler has gone through a few too. There are SO many on the market. Plastic ones, glass ones (whyyyy?!), stainless steel ones. Screw tops, sports tops, supposedly-leakproof-spouts, spouts which break after a couple of weeks, spouts which are just way too tempting for a child NOT to hold onto with only their teeth yet aren't made to stand up to that kind of treatment… and so on.
This one doesn't have any of those issues. This one covers all the bases and then some. It is stainless steel, has a BPA free lid, a sturdy mouthpiece, a LEAKPROOF mouthpiece. Easy for kids' little hands, to take the lid off – but they probably won't be able to unscrew the whole thing and tip water everywhere without trying really hard. Perfect.
But it is also insulated! So on a hot day, hours and hours after you last filled up your bottle, the water will still be cold. I haven't tested it to the full time promised for keeping drinks cool, but apparently it will keep them cool for 24 hours! I believe it, given how well it has kept drinks cool for 12 hours or so for us. Obviously, I'm a big fan.
Converted, in fact. We love Eco Cocoon! The only problem we have faced with it, is that we only have one. It's Tyler's school drink bottle. Buuuuut I sometimes use it as my own. I think I should probably buy myself one, hey? Maybe I'll get one without trucks on it, too…
No financial incentive was received for writing this post. I'm just sharing a thing I love with the readers I love!