…MARKET DAY!!! 🙂
And just in time, too. Yesterday afternoon I was feeling very void of cooking inspiration, mainly due to the fact that I thought it was time we had a red meat meal. We are only eating red meat 2-3 times a week, and even with that small amount I am still sick of it. So when it occurred to me that it had been a few days, my cooking inspiration departed rapidly.
But market day ALWAYS inspires me. I can't quite put my finger on exactly why, but vegetables are just so much more fun! (My parents are probably reading this with their jaws on the floor – I was a terrible eater growing up, and next to seafood, veggies were my archenemy.) Anyway, I just enjoy cooking with veggies so much more. Hence why market day is so fantastic. I also love the atmosphere; Sunday morning, everyone is so happy and relaxed, there's gorgeous produce and wonderful food everywhere you look… Mr T loves the samples, and seems to have developed an eagle eye for sample trays; likewise, I have developed an eagle eye for the not-so-healthy-and-ideal sample trays and so far have managed to distract him away from them.
Anyway, last night we ended up having veggies and steak.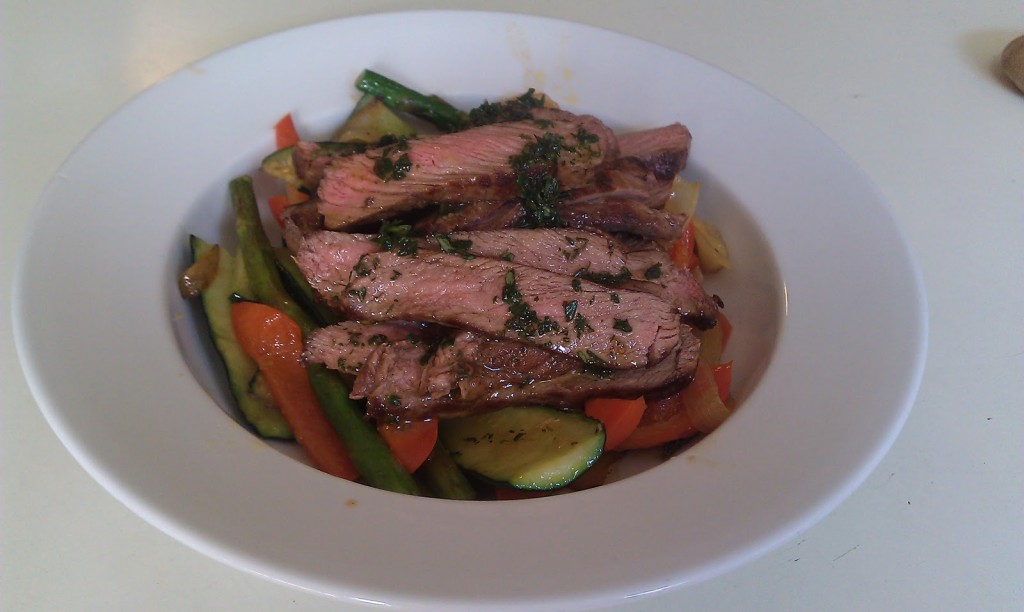 We just pan-fried some veg (caramelised some sliced onion, then threw in some sliced zucchini, capsicum and asparagus and cooked this for a few more minutes), then cooked a steak. I drizzled some thyme oil over the top – so obsessed with this at the moment, it is quick to make and adds so much flavour to the meal. Just pull the leaves off a few sprigs of thyme, chuck them in a mortar & pestle and bruise them slightly, then cover with a couple of tablespoons of oil and let it sit while you cook the dinner.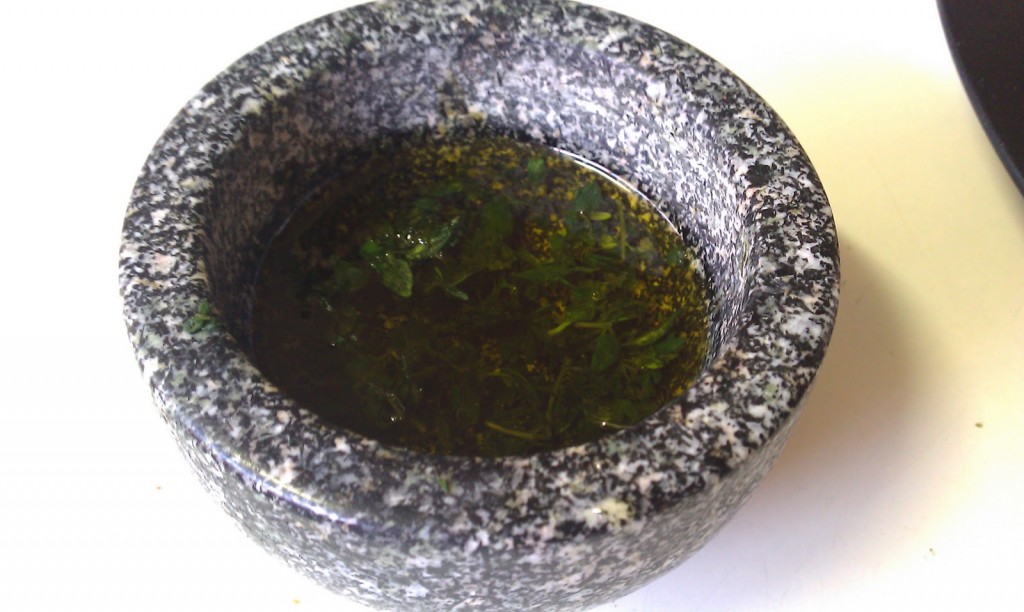 Mmmmmmmm! It made the red meat a lot more desirable and less of a "chore", that's for sure.
So then of course it was market day this morning, hooray! As usual, we started the morning with an organic quark pocket for Mr T and went about our business. Lots of beautiful fruit and veg, a big stick of salami, some yoghurt made with unhomogenised jersey milk, a whole chicken, and some zucchini flowers later we were ready to go home! But first:
They have someone different each week singing/playing guitar/etc, so Mr T and Grampies sat down to have a listen together. 🙂
Then we wandered home, and we made zucchini flower risotto for dinner! Oh, it was so yummy! And I couldn't help but make more of that wonderful thyme oil tonight too.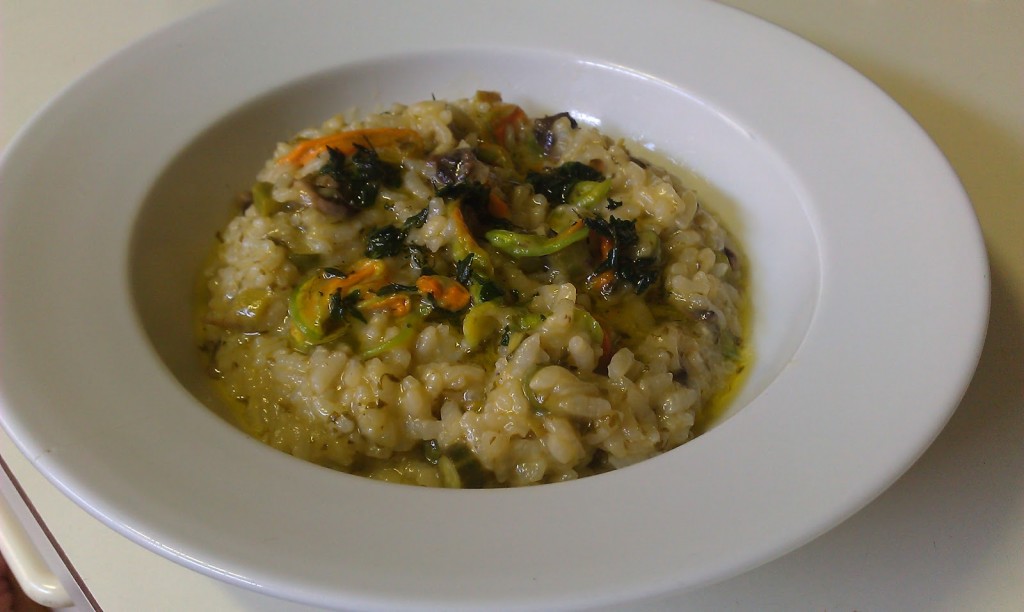 I've posted my thermomix recipe for this risotto here.
We've been making the most of the wonderful sunshine this weekend (plus the fact that it's not quite fly and mozzie weather yet) by eating our dinner on a picnic rug on the grass at the back of our apartment block, both last night and tonight. Just this little change has made the dinnertime routine so much more fun and exciting! I strongly recommend it. No special occasion, just have a picnic dinner in your own backyard just for fun! You don't even have to pack a big basket or esky – you're in your backyard, so you can make a few trips and just duck inside if you need anything!
I hope everyone else is enjoying the sunshine! 🙂