There's nothing quite like a cup of organic English Breakfast tea, with some freshly baked bread and piping hot homemade jam!
My big Schwester (sister), who relocated to Berlin a year and a half ago, is coming home for a holiday! She arrives on Sunday, and we are all SO EXCITED! I have a thermomix cookbook called "Travelling with Thermomix" which has recipes from many different countries. Including, of course, Germany! So Mr T and I did a trial run of "Allgäuer Seelen" (little breads from Allgäu) so that we can make them perfectly for her while she is here. My goodness, they were yummy! They were like baguettes in shape, albeit smaller. But they were like regular bread in taste and texture. We loved them and can't wait to spoil Aunty L with them very soon!
A side note for bread-makers: I used fresh yeast for the first time, as I just found a local place that sells it, and I will be making the switch! The rise was wonderful, and the taste phenomenal.
While the breads were in the oven, we also whipped up a couple of jams. I had some rockmelon and kiwifruit that were BEGGING to be used, so I decided to give that combo a try. We also have far too many strawberries in the fridge (they have been SO cheap here lately) and some deliciously plump organic vanilla beans, so we made strawberry and vanilla bean jam. Needless to say, both jams were absolutely scrumptious and went perfectly with the Allgäuer Seelen.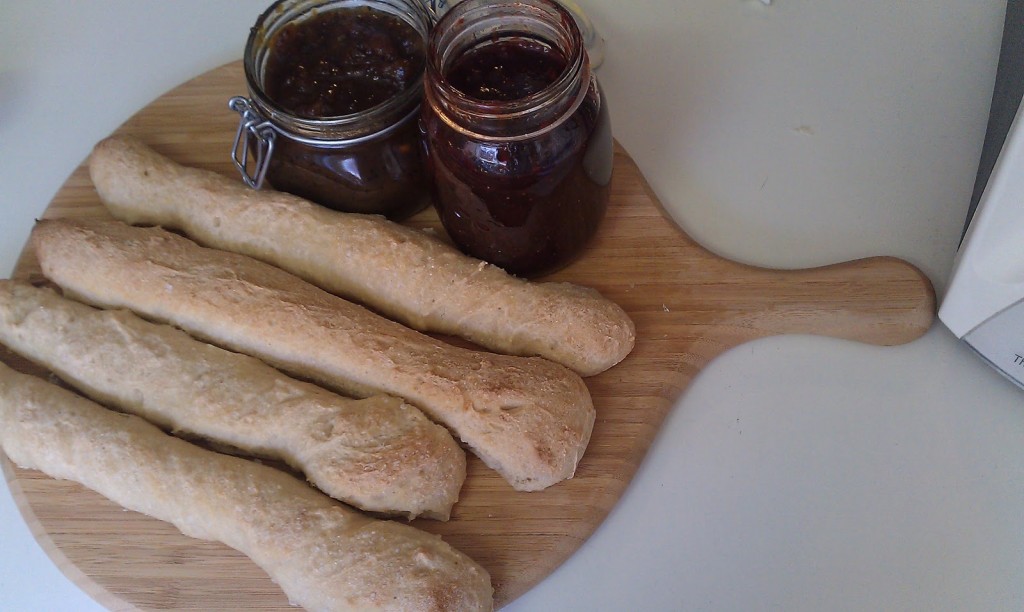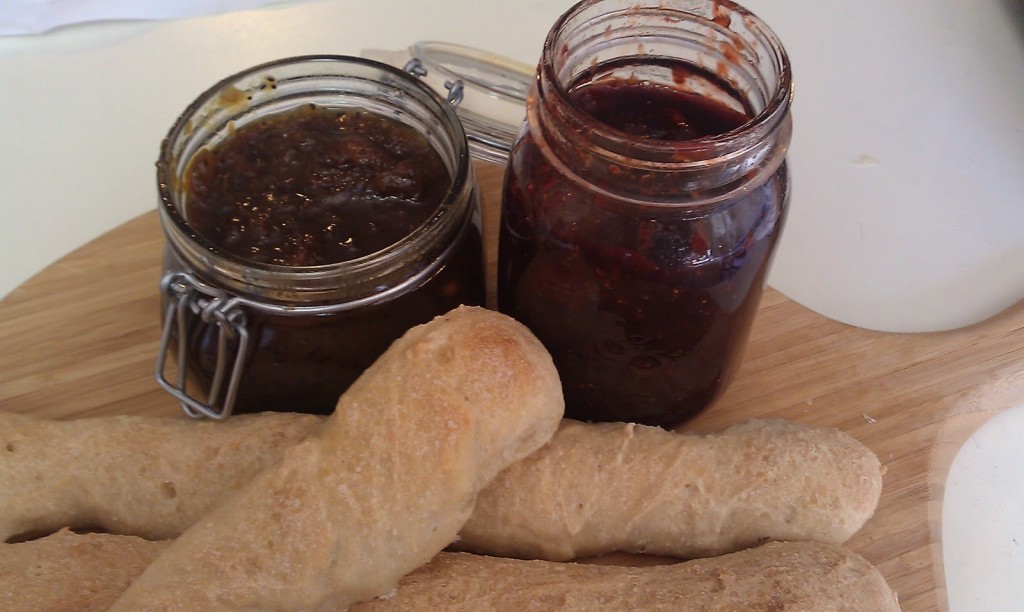 The recipes for both Jams are here if you have a Thermomix and here if you don't have a Thermomix.
Needless to say, Mr T was in heaven this morning. We love our bread in this house, that's for sure! Bon appetit!