Strawberry and Vanilla Bean Jam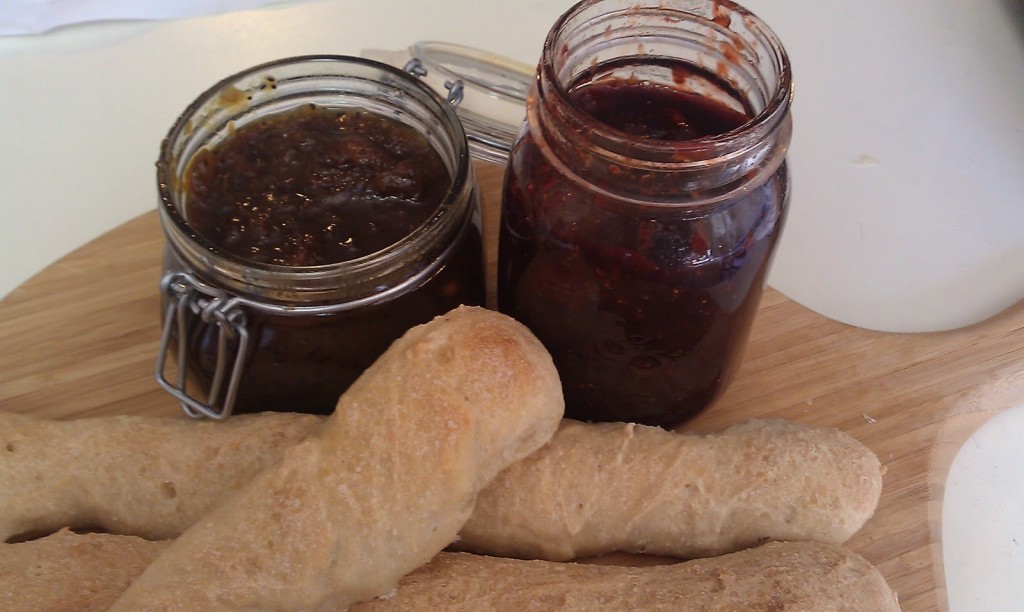 Ingredients:
500g strawberries
1 lemon
250-275g rapadura sugar*
1 vanilla bean


Method:
1) Hull the strawberries and put in TM bowl.
2) Finely grate the rind of the lemon, and add to TM bowl.
3) Trim the pith of the lemon (the white bit underneath the skin). Cut the lemon into quarters and remove the seeds. Place the lemon flesh into TM bowl.
4) Add the sugar.
5) Cut the vanilla bean in half, then slit the bean lengthways (from top to bottom). Using the back edge (not the sharp edge) of the knife, scrape the seeds into TM bowl. Place the empty vanilla bean skins into the basket and place in TM bowl, for extra flavour.
6) Cook for 20-25 mins at 100°C on speed 1.
7) Increase temperature to Varoma, cook for 10-15mins on speed 1, or until it reaches setting point (i.e. until the top layer looks as though it is starting to "gel"; alternatively, put a teaspoon of jam onto a saucer and drag the spoon tip down the middle of the jam – the jam halves should not rush to meet each other again).
8) Pot and try not to eat it all right away!!!


Rockmelon (Cantaloupe) and Kiwifruit Jam
Ingredients:
250g rockmelon, cut up into ~2cm bits
250g kiwi, peeled and sliced
1 lemon
280-300g rapadura sugar*


Method:
Follow the method of the strawberry jam above. May need a little extra initial cooking time.




*Rapadura sugar is the juice of the sugar cane, dried and crushed. It has very, very minimal processing, therefore you still retain a lot of the nutrients in addition to the sweetness.