Salsa. I love the stuff.
And I'm not really talking about fresh salsa here, although that is pretty awesome too. I'm talking Old El Paso and the likes. Jars of sugary, highly processed salsa. The kind of salsa that is just screaming to be dolloped on to tacos, scooped up by corn chips, plonked on to nachos, stirred through guacamole for that extra edge.
The kind of salsa I grew up on.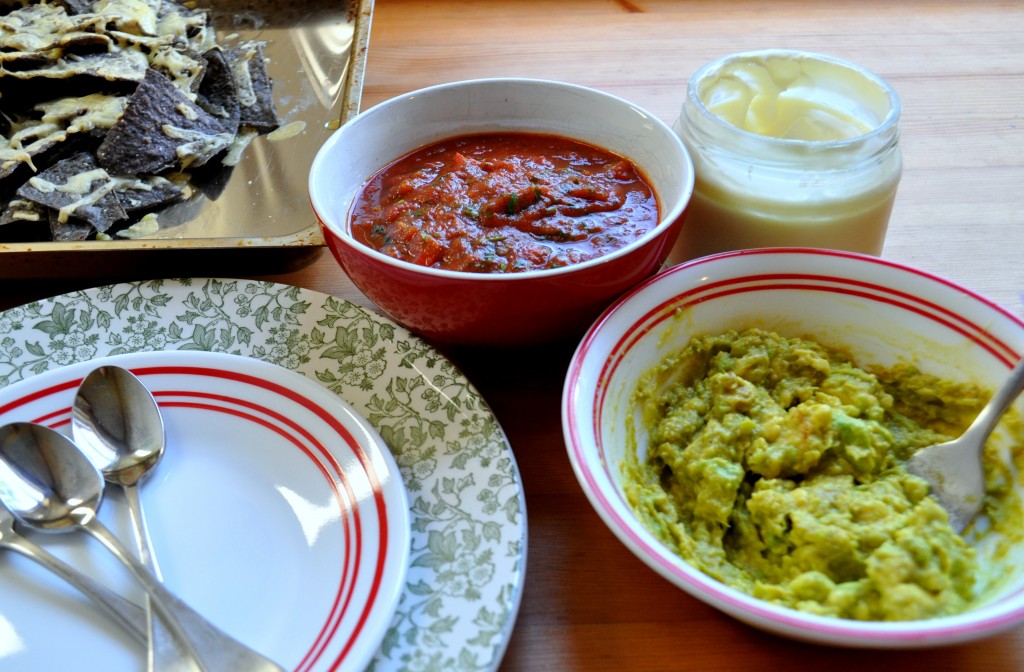 I've tried to find a good replacement that I feel truly comfortable eating. Most of the organic brands still contain sugar and citric acid, things that I would just rather not eat. Some of them even have yeast extract, which is a biiiiiiig no-no for me.
When we were in America in July, I knew I would be able to find one if I searched hard enough. It didn't take me very long. At an organic supermarket in downtown Spokane, I found Amy's Organic Salsa. No sugar, no citric acid. Just real food. So, obviously, I bought loads of it and ate my way through jars and jars of the stuff in a haze of salsa-induced exhilaration.
And then I came home. Home to Australia, where you can find glutamates in paste form (hello, Vegemite) but you can't find decent, pure, organic salsa. Home to my favourite place in the world, which also happens to be the Land of No Good Salsa. Super happy to be home, super sad to be salsa-less.
But I am salsa-less no more! I have created a quick, easy, real food recipe for salsa. This will make you loads (at least two or three big jars of the stuff), but it is a really easy recipe to halve if you're not salsa-addicted like myself. Make this. Enjoy this. You'll thank me later. 😉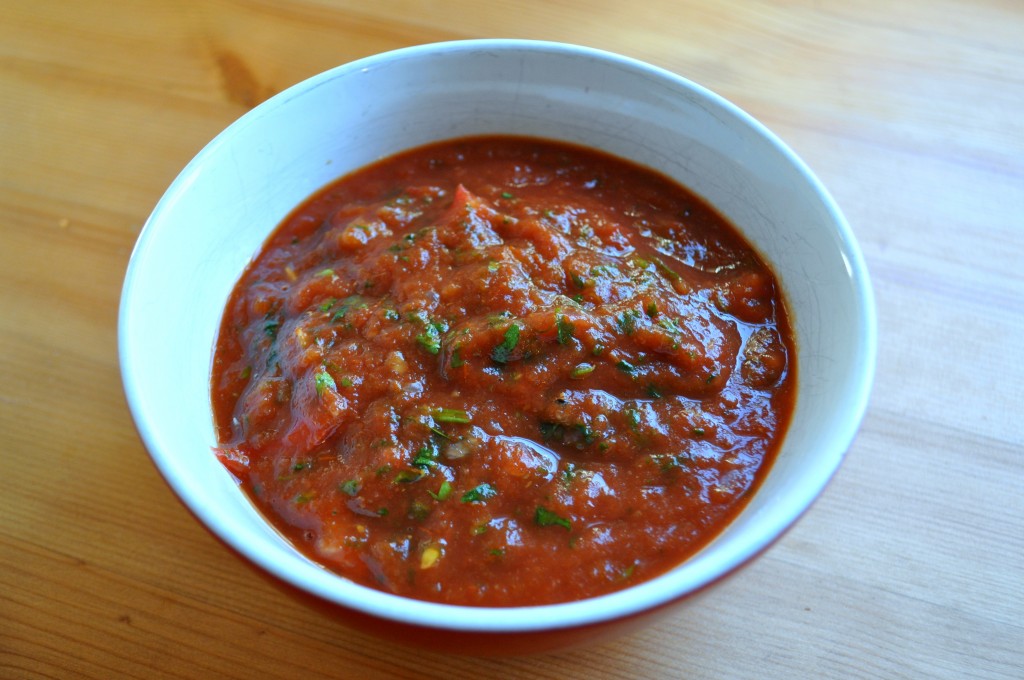 No-More-Jars-of Salsa
Ingredients
1 clove of garlic
half a small red onion
15g of fresh coriander leaves (I don't stress if some stems get in there - just chop the top part off the bunch and use that)
2x 400g tins of tomatoes (or just
one jar of [url:1]these tomatoes
- my favourite brand[/url]!)
3 or 4 fresh tomatoes, quartered
¼ tsp ground cumin
juice of 1 lime (or 1 and a half if you like it tangy)
salt, to taste
Instructions
Place garlic and onion in Thermomix bowl and chop for 3 seconds on speed 5.
Add coriander leaves to bowl and chop for 1 second on speed 7. Scrape down the sides and repeat once.
Add remaining ingredients and mix on speed 5 for 2-4 seconds, until you reach your desired chunkiness.
Devour!
Seriously. I will never mourn the lack of good organic salsa in Australia again. Go. Do. Eat. And be healthy. 🙂
What would you serve this salsa with?
(This post contains affiliate links. I don't endorse products unless I believe they are fantastic, and I will always link to the actual brand of that ingredient that I buy and use myself. If I can find an affiliate link to a product that I use and love, I will use that link. If I can't find an affiliate link to a product that I use and love from a company that I support, I WILL NOT choose to promote another brand or company instead just so I can make some money. Rather, I'll find a regular old link to the brand that I love. It's nice to earn a tiny bit of money for what I do, but integrity and honesty is more important to me. Affiliate links don't hurt, they're not scary or spammy, they don't try to sell you enlargements of certain body parts, and they don't cost you anything. If you click an affiliate link and you like what you see and decide to buy something, I get a tiny little bonus at no extra cost to you. Affiliate links keep food on my table so that I can keep posting awesome recipes for you.)