WHY IS THIS BLOG FOR YOU?
Chances are, wherever you are on your Real Food and Health journey, I've been there. And now I'm here to help you on your journey – wherever you may be, and wherever you may want to end up.
The truth is, you and I have the same goals. You want to be healthy. You want to be happy. You want the same for your kids, and their kids, and their kids and… so on and so forth. But you want to achieve those things in this crazy-busy, fast-paced modern world. This world where real food can be a drag on the budget, where packaged frankenfoods can draw you in with their promises of saving money, saving time, and being healthy (too good to be true, I'm afraid).
I'm here to help you be healthier and happier, without sacrifice. I'm here to help you achieve those things quickly, easily, lovingly, conveniently, deliciously, and with as little impact on your wallet as possible. I'm here to empower you and arm you with the knowledge you need to live and love this Real Food Life in a Frankenfood World.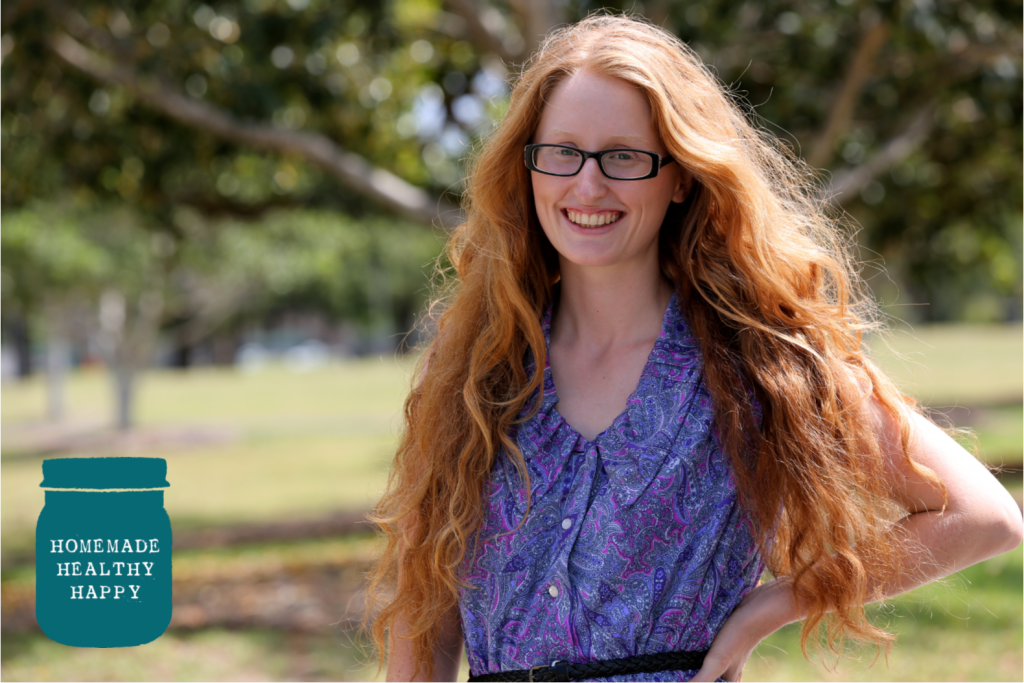 WHO AM I?
I'm Sarah. I wear many hats. Mum of two of the cutest and sassiest kids around. Psychology graduate (BSc-Psych), lactofermentation nerd/enthusiast/teacher, creator of real food delights, constant reader and researcher, small-scale regenerative/organic pastured pork farmer, unashamed foodie, and eternal internet-loving time-waster (although I hardly have time to waste these days).
I love to cook, I love to eat, I love to learn, and I love to write. My happy place is in the kitchen, or anywhere out on my farm, feeding and just hanging out with my animals.  I love sharing the things that I learn about food and our bodies, farming and the food system, and I love sharing the delicious real food that I create. I love to write honestly, sarcastically, openly, light-heartedly, deeply, authentically, and I love to just tell some straight-up truths. I also like to imagine that my words are tumbling over rocky desert, skimming across the ocean, or bursting across the sky as I type. I like to ramble.
HOW DID I GET HERE?
It's been a journey. I have made the transformation from junk food addict who wouldn't be caught dead in the kitchen, to mainstream 'healthy' eater (low fat, high carb, need I say more?), then all the way to dedicated Real Food convert. And now I'm taking it to the next level by raising healthy food for myself and others. I have made mistakes, I have read and read and read some more, I have flirted with most of the different fad diets that are currently all the rage, and I have landed in this amazing place where I simply listen to my body – the best thing that any of us can do. And I decided that was a journey worth sharing.
WHAT IS THIS ALL ABOUT?
When you strip it back to the bone, it's just sharing, really. Sharing delicious recipes that will nourish your body and soul. Sharing passions for real food. Sharing tips for cutting down the chemicals and living a natural life. Sharing my big, opinionated opinions. Sharing the basics in lactofermentation – the most powerful of traditional foods. Sharing where you can get the best pasture-raised pork on the mid north coast of NSW (okay, there's a bit of bias there).Sharing a wonderful place for people to escape the city and immerse themselves in the good country life (click here for our Farmstay!). Sharing whatever it is that is on my mind, to help you. And hopefully to make you smile along the way.
I've found myself in this magical place where food isn't stressful, it's just Real. A place where I feel incredible, just for listening to my body. A place where things are Homemade (and homegrown!), and we are Healthy and Happy.